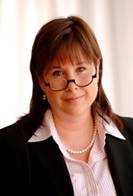 Heidi E. Kunzli
MS, LADC, Founder/Executive Director
"Life in recovery should not be one of self-limitation – it should be one of self-expansion…"
Heidi Kunzli's "transformational recovery" approach is based on the belief that recovery from burnout, substance abuse, addictions, compulsive behaviors, stress, and other life challenges should be looked at from a whole person, multi-dimensional perspective. It stems from motivational, cognitive, and humanistic psychology which emphasizes that each individual has tremendous freedom in directing his or her future, a large capacity for personal growth, a considerable amount of intrinsic worth, and enormous potential for self-fulfillment. This view looks at individuals as being internally directed and motivated to fulfill their human potential. A person's concept of the "self" influences behavior and is related to emotional state, well-being, and judgment in the individual. In accordance with this belief, Heidi's approach looks at "relapse" as no longer an issue in the "recovering" individual once he or she can identify, develop and live life in accordance with their true, authentic self.
Heidi Kunzli offers an integrated, motivational enhancement/humanistic approach to counseling that takes into consideration the client's motivation and readiness for change. This approach avoids using scare tactics, punishment, argumentation, labeling, and direct persuasion.  It is based on principles of motivational and humanistic psychology and focuses on increasing a patient's internal motivation to change his or her behavior. Motivational enhancement counseling is a client-centered, brief treatment approach with the goal being to create in the client a willingness to attempt significant life change and fostering the belief that they can indeed succeed!
Heidi works first to understand the client's perspective and to highlight his or her underlying strengths and then assists the client in moving through the different stages of change and recovery. In addition, Heidi assists her clients in developing autonomy, a feeling of competence, and a sense of connectedness to others. This approach differs from many other types of counseling for behavior change in that the counselor does not start by telling the client what to do or what is right for them. The motivational counselor helps clients find their own, individualized way to recovery and personal growth.