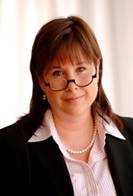 Privé-Swiss: Clarity for Executives Website
Heidi Kunzli brings over 20 years of personal and professional experience working with individuals struggling with substance abuse, addictions, maladaptive behaviors, burnout, stress, and other life issues.  In 2002, she founded and directed the groundbreaking luxury boutique rehab, Beau Monde, and Beau Monde's Emotional/Psych. Executive Renewal Programs in Newport Beach, California. Beau Monde, modeled after the exclusive, private Swiss clinic, quickly became an international success and for the next several years expanded to include 7 exclusive locations in Newport Beach, Laguna Beach, and the Hollywood Hills (Laurel Canyon Recovery Center) in California.   In 2008, Heidi, after years of requests and suggestions from former clients, colleagues, and others, again ventured into new treatment venue territory and created the super-private, Privé-Swiss program.   Privé-Swiss is the only clinical/holistic treatment program in the country that was specifically created to serve the special needs and mental health treatment goals of the very successful, high functioning individual struggling with mental health issues.  
Heidi also serves as a business/management consultant to treatment programs, professionals, and others.  She is the "go-to" person for media seeking information/comments on high-end treatment, the treatment of high profile individuals and those in the "public eye," and on mental health/addictions and recovery.  Over the years she has contributed to, and her unique rehab programs have been featured on television and the internet, as well as in publications such as Newsweek, Vogue, Esquire, Forbes, Condé Nast, The New York Times, The LA Times, and others.  She is the founder and director of the Essex Wellness Center in the village of Essex, CT, and maintains a private practice there where she works with "Superstar Intensive" clients.
Heidi's professional background includes over 20 years of counseling and coaching specialization in achieving — and sustaining — lifelong recovery from substance abuse and addiction, stress management, self-management, creativity enhancement, and transformational lifestyle management for executives, professionals, entertainers, athletes and other very successful, high functioning individuals.  She likes to describe her clients as "super-achievers" who have gotten derailed from living — and enjoying — their full potential due to burnout, stress, depression, anxiety, substance abuse, addiction, and other serious mental health issues.   A key area of interest is in identity transformation: What is it that "changes" an individual from a "sick person" to a "recovered" person who is fully and passionately involved in health, wellness, personal growth, and development. Heidi is not satisfied with merely helping an individual to stay sober or teaching relapse prevention; her purpose is to assist her clients in re-connecting with and strengthening their core, authentic self and getting back on a path of power, purpose, and life fulfillment!  She strongly believes that life in "recovery" from any dysfunctional behavior should not be one of self-limitation, but rather one of self-expansion.
Heidi's approach to treatment is the belief that all individuals have the capacity for self-healing and that a person's concept of the "self" influences behavior and is related to emotional state, well-being, and judgment in the individual.   In accordance with this belief, Heidi's approach looks at "relapse" as no longer an issue in the "recovering" individual once he or she can identify, develop and live life in accordance with their true, authentic self.   In developing her unique treatment programs she states, "Recovery is a life-altering, deeply personal experience.  Our goal is to create an individualized program that is "emotionally relevant" to our client; one that honors and works within that person's "lifeworld" — we do not "force" a person to participate in our treatment program – instead we invite the individual to be an active participant in treatment and create a program specific to his or her unique needs and life goals."
As well as her many years of counseling experience and longtime personal recovery, Heidi Kunzli earned a Bachelor of Science degree from Springfield College, School of Human Services in Springfield, Massachusetts. where she graduated summa cum laude.  She holds a Master of Science degree in Industrial/Organizational Psychology from Springfield College, with a focus on performance enhancement coaching, training & development, leadership development, and executive coaching.  She has extensive additional graduate education in clinical psychology from Pepperdine University, marketing management from the Business School at Texas A & M University, as well as continuing education from Harvard Medical School.  Heidi is currently completing board certification in coaching from the Institute of Life Coach Training and is a participant in the Integrative Health Coach Certification program at Duke Integrative Medicine, Duke University. She is a founding fellow of The Institute of Coaching at McLean Hospital, a Harvard Medical School affiliate, as well as an invited reviewer for The ASAM Criteria: Treatment Criteria for Substance-Related, Addictive, and Co-Occurring Conditions, October 2013, American Society of Addiction Medicine. Heidi's research interests are in the areas of personal identity and transformation, self-regulation, motivation, self-actualization, and the integration of therapies for the treatment and sustainable recovery from mental health challenges.
Heidi Kunzli is an internationally licensed (CT) and certified (CA) Alcohol, Drug & Addictions Counselor and Recovery Coach who has been working in the field for over 20 years.  She is a past instructor of alcohol/drug counselor training studies at California Paramedical and Technical College in Long Beach, CA.  She is a continuing education provider and counselor development consultant for certified alcohol and drug abuse counselors, marriage and family therapists, and clinical social workers. Heidi is an invited speaker on the topic of motivational enhancement therapy and the individual change process. In addition, she has been a certified paralegal and conflict mediator with many years of experience in various business environments. Heidi holds dual nationality as a Swiss as well as an American citizen has spent considerable time in Switzerland considering it her second home and remains in close contact with her family there.
Memberships:
American Psychological Association
Society for Industrial-Organizational Psychology
Society of Human Resource Professionals
National Association of Addiction Treatment Providers
National Association of Addiction Professionals
Luxury Society
Reviewer, The ASAM Criteria: Treatment Criteria for Substance-Related, Addictive, and Co-Occurring Conditions, October 2013, American Society of Addiction Medicine
———————————————————————————————————————-
Heidi E. Kunzli, MS, LADC, Founder/Executive Director
Prive-Swiss: Excellence in Private Care www.PriveSwiss.com
Prive-Swiss: Clarity – for Executives  www.PriveSwiss-Clarity.com
(800) 866-2948  /  (323) 697-7278